Home > <!-daohang->
Ohyeah Co.,Ltd. is a professional sexy lingerie & dress supplier, especially in wholesale & ODM. The main products: plus size lingerie,plus size babydoll,plus size dress,plus size bodystoking,plus size leggings,plus size underwear,plus size panty,plus size corsets.
Ohyeah Co.,Ltd. has own factory and cooperate with a number of excellent clothing manufacturers with strong manufacturing and design capabilities. We are specialized in producing and selling Ohyeah lingerie series. We have a full range of products, such as sexy sleepwear, clubwear,fashion dress,long dress, babydoll, plus size lingerie, bikini ,swimwear,panty, G-string, C-string ,leather lingerie, corset, festival costume,uniform series, teddy, stocking ,bodystocking,nipple covers and other thousands of styles.
1. With own factory, provides all aspects of service including designing, developing, producing, and trading;
2. Have our own model. can offer Ohyeah copyright images and videos ,which avoids infringement;
3. Offer paper tags,washing labels,woven labels,and make the packaging with your own logo with low MOQ;
4. We stock more than 1000,000pcs items which helps with faster shipping;
5. Offer excellent after-sale service. can replace new ones if you receive defective products.
Ohyeah Co.,Ltd. fix our position on overseas markets, such as Europe, United States, Middle East, Oceania, Southeast Asia, South Africa and South America etc. Our business covers wholesale, retail and ODM orders. As long as you provide product images or samples, we can produce the products according to your requirements, and paste your trademark.
Ohyeah--Oh yeah! A catchy word, is the most widely used catch phrase around the world, especially among young people. It presents praise, positive, identification! It also reveals openness, vitality and passion pertaining to youth!
Ohyeah company's main products are sexy lingeries, fashion ladies' dresses, so the design of logo adopts rosy tune, and artify the letter "Y" to a blooming rose. Our products are just as beautiful rose, sexy, romantic, soulful, loving......
In addition to the registered brand "Ohyeah " in the product field, we also have domestic registered company name: Ohyeah Trade(Xiamen) Co., Ltd., Hong Kong registered name: Ohyeah International Trade Co.,Limited, which is an extension of Ohyeah brand.

We start from 2009,with only 5 staffs. now we have more than 50 staffs.
And we still continue to growing and developing…………
Rapid development in 2011-2014 with 4-times expansion of warehouse:
2011.6 , 100 ㎡
2011.12 , 230 ㎡
2012.6 , 500 ㎡
2014.6 , 1100 ㎡
Now,our warehouse covers an area of nearly 1100 ㎡ With 160 goods shelves and nearly 700000 spot goods!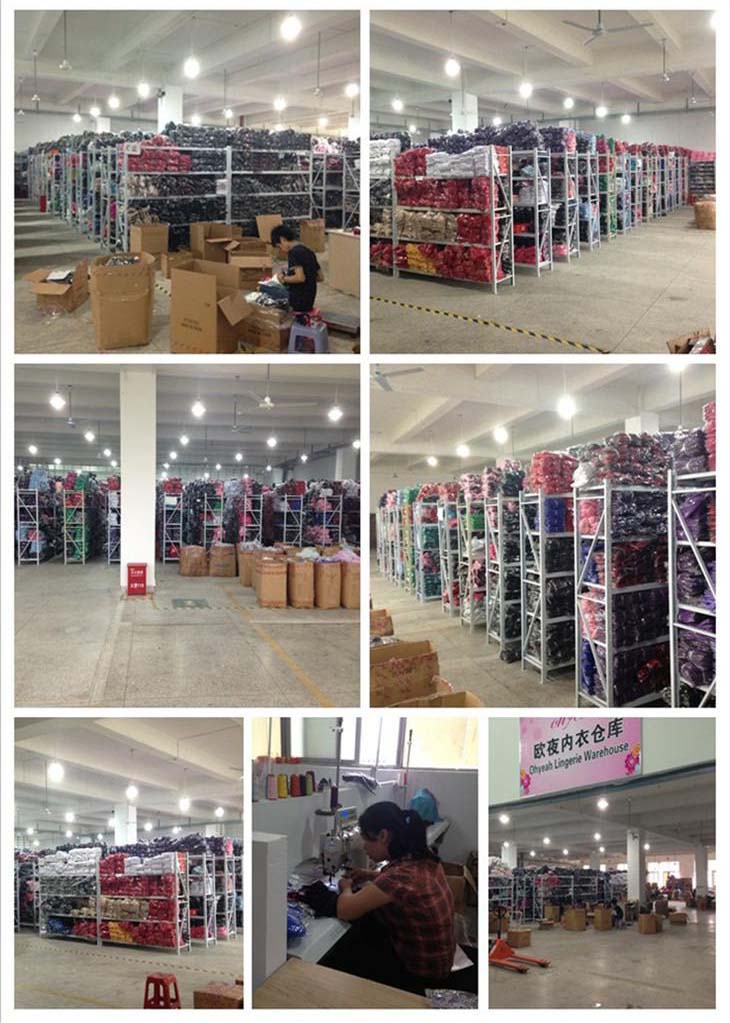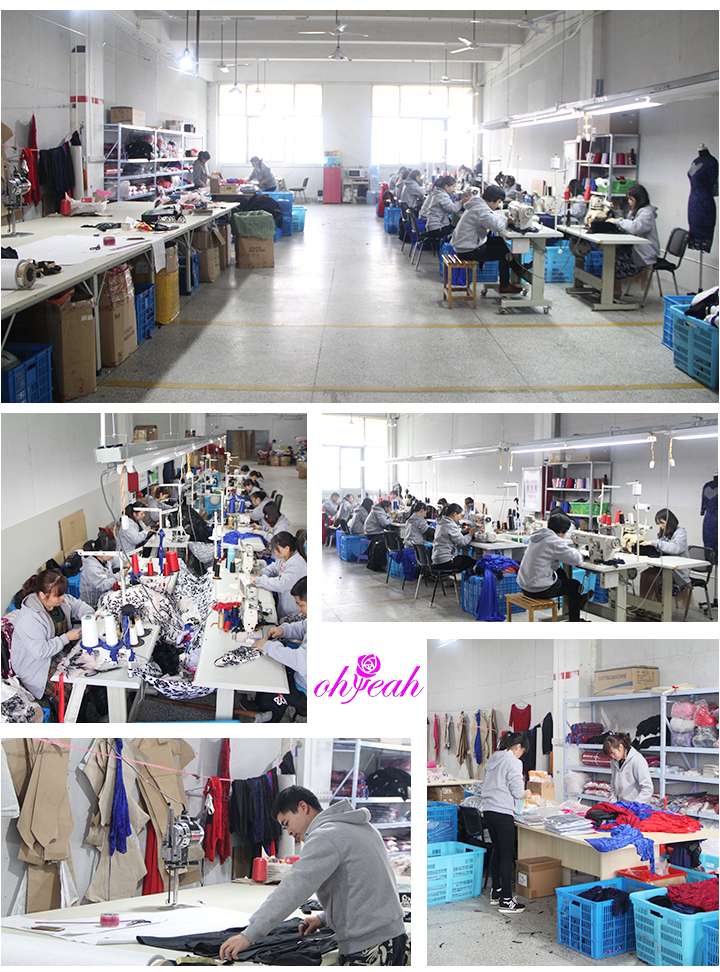 Ohyeah Customers
On May 12, 2009, our first order was born: $179.23 from Clare Fletcher in France. Thanks for your love!
Until now, our business has covered more than 100 countries and regions, and more than 5000 cooperative partners around the world.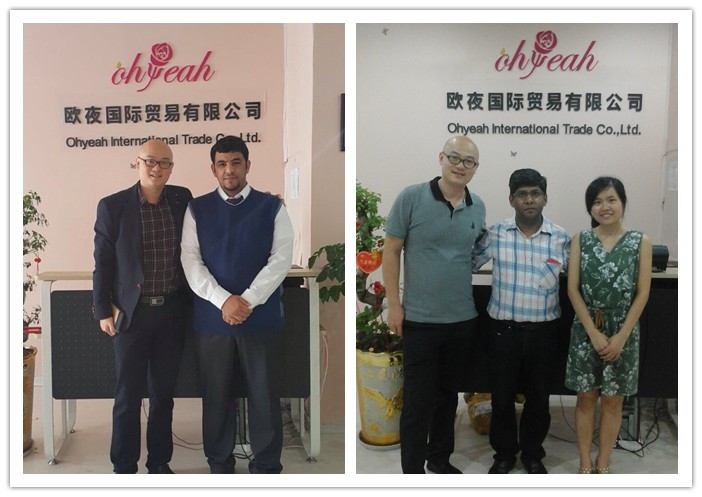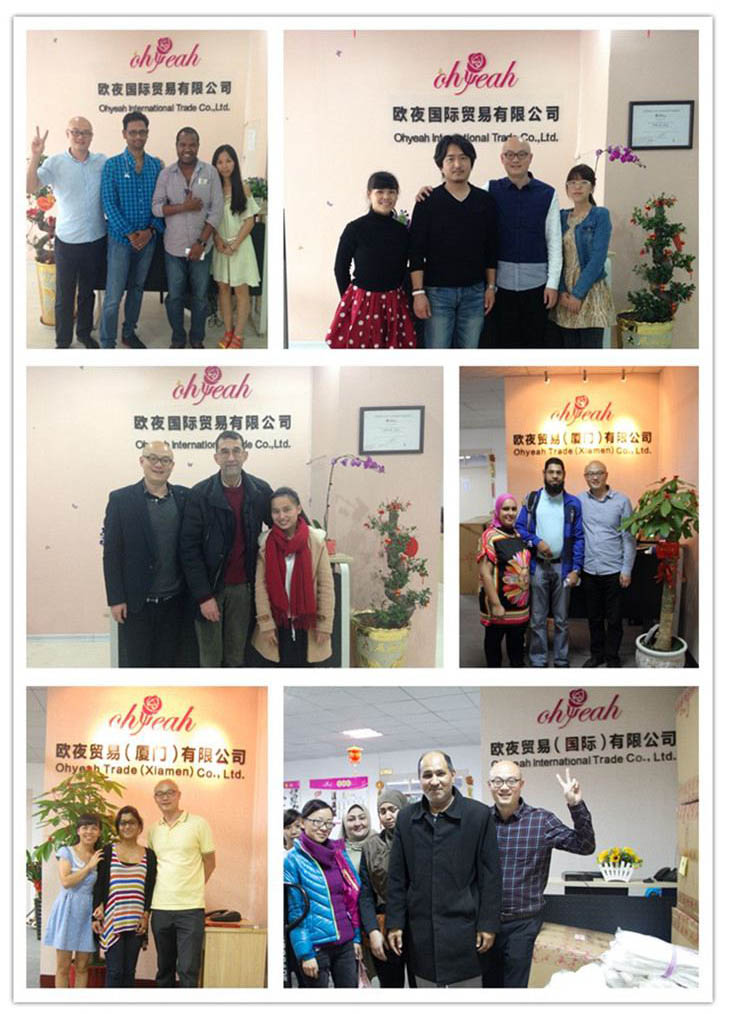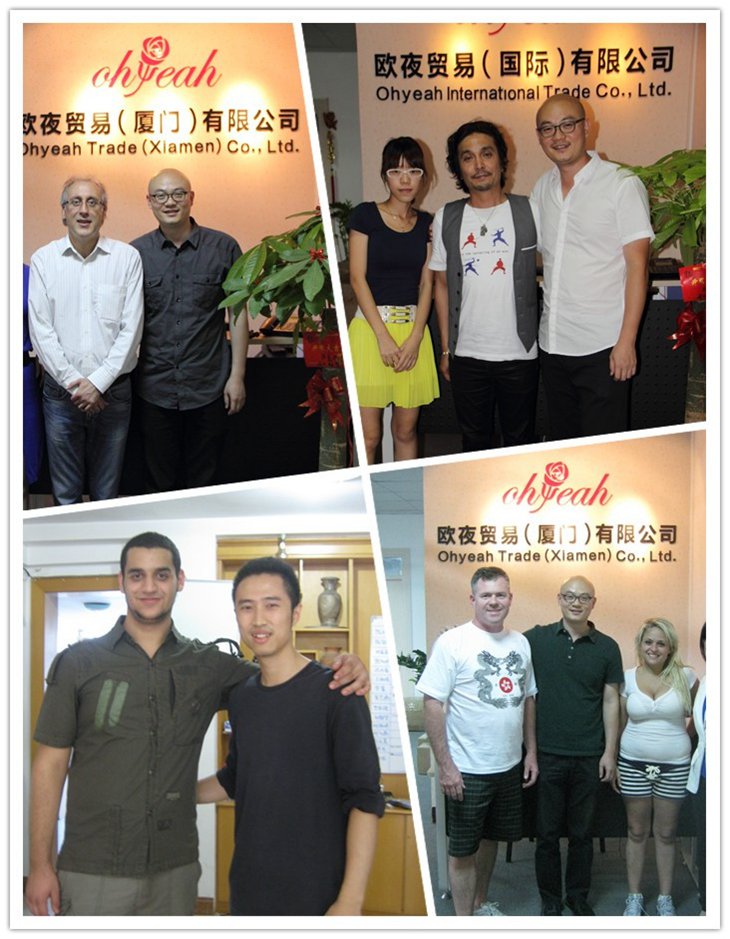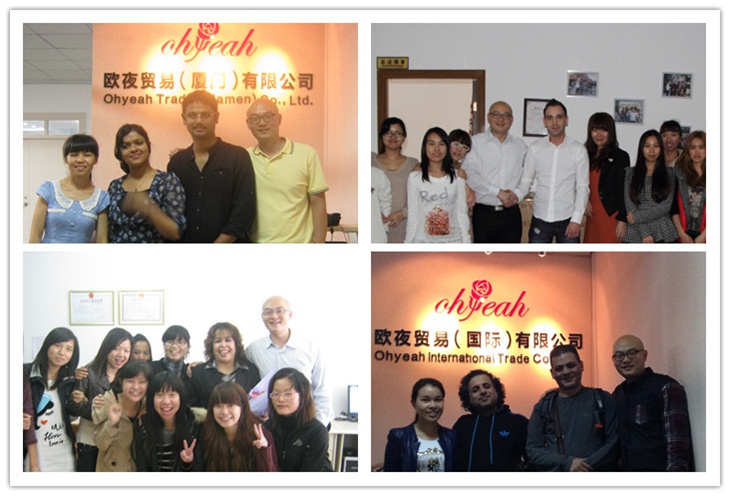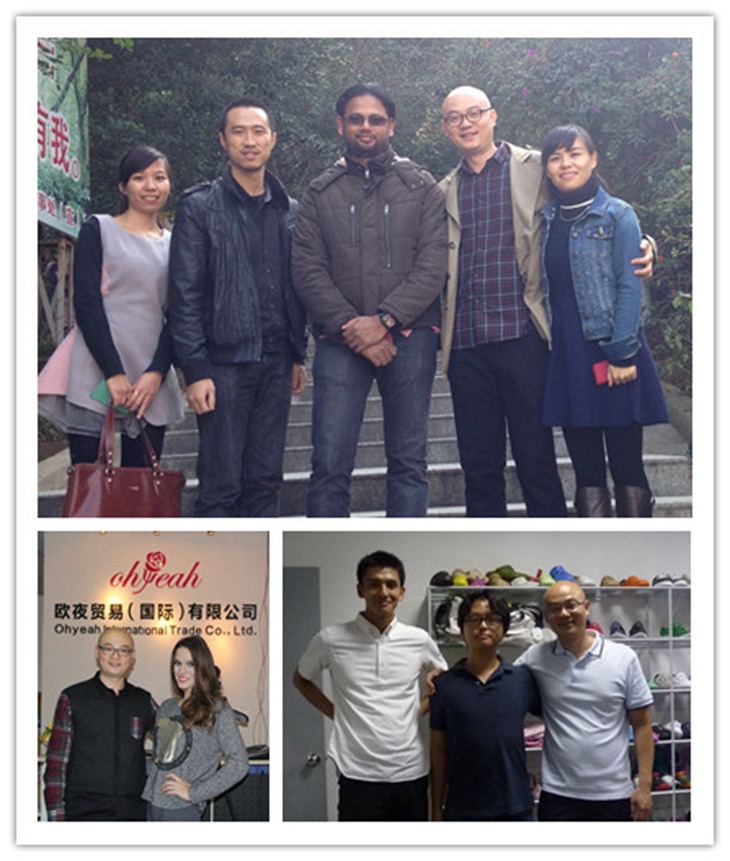 2016 Alibaba.com Assessed Supplier & BV(Bureau Veritas) Certificate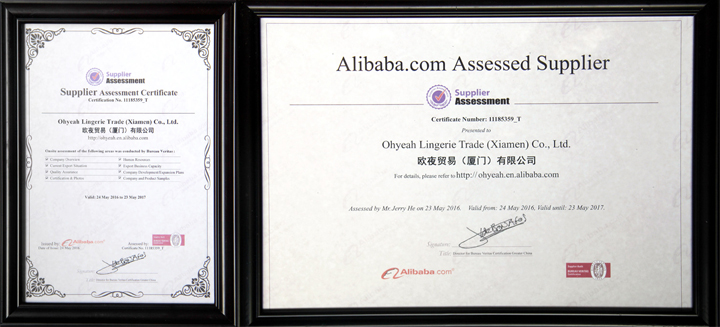 2016-Alibaba.com Assessed Supplier & SGS Certificate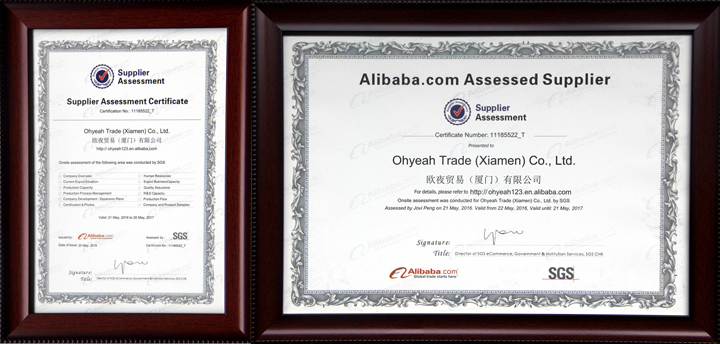 Alibaba.com Assessed Supplier-2013 Alibaba.com Assessed Supplier-2014
BV(Bureau Veritas) Certificate-2013 BV(Bureau Veritas) Certificate-2014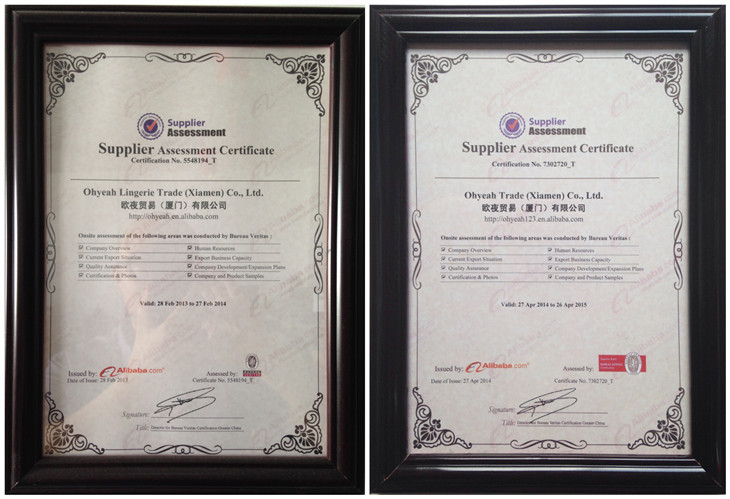 HK Company Registration Certificate HK Company Business License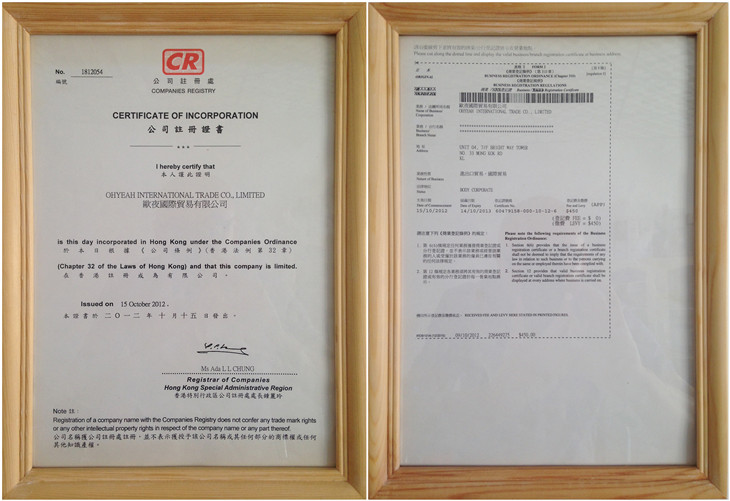 Brand Registration Certificate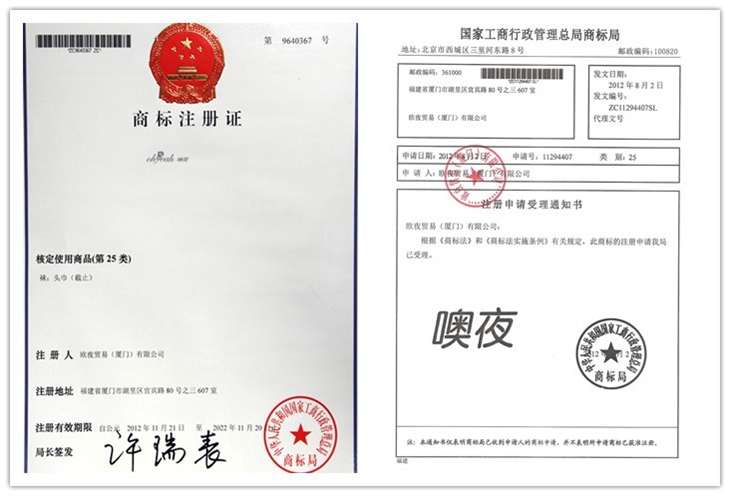 QC Report-2011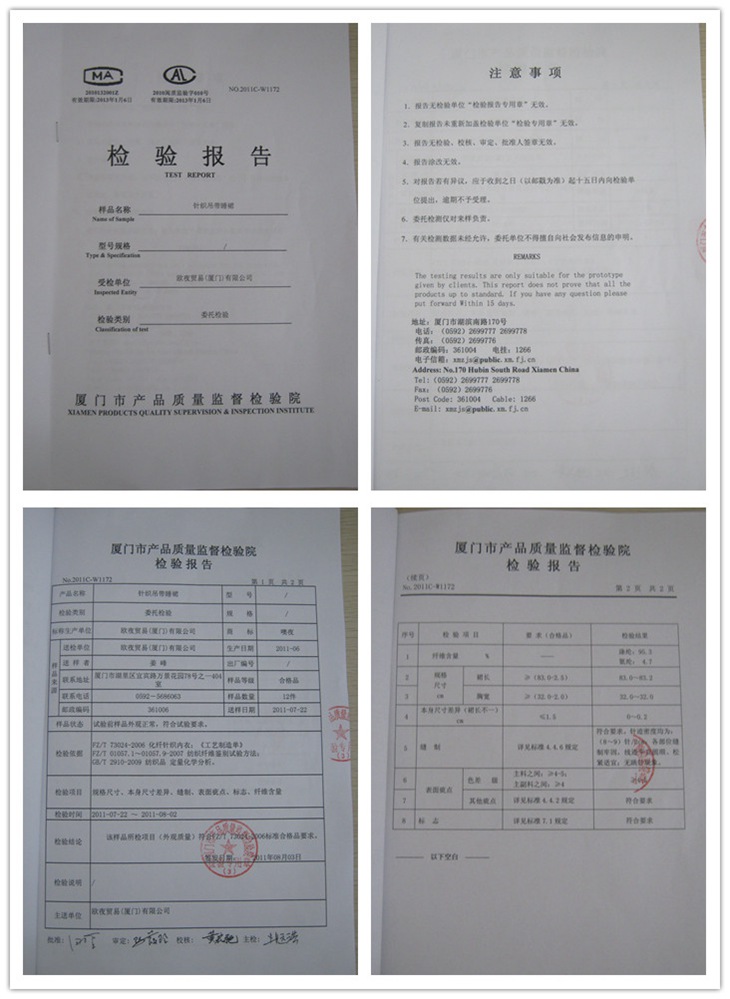 QC Report-2012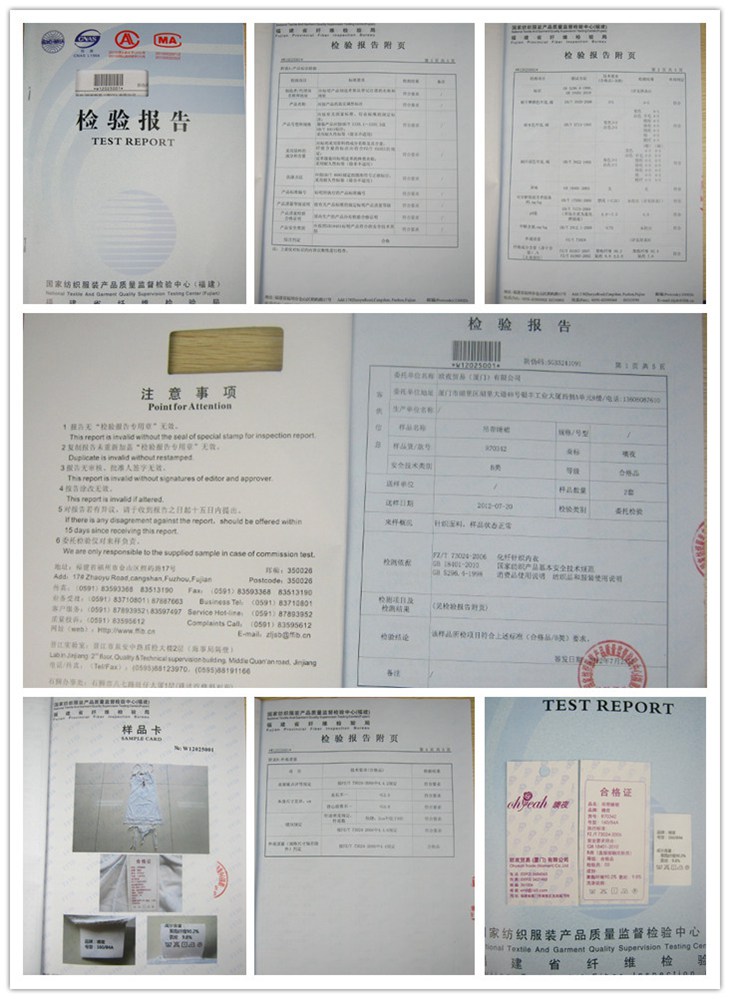 QC Report-2013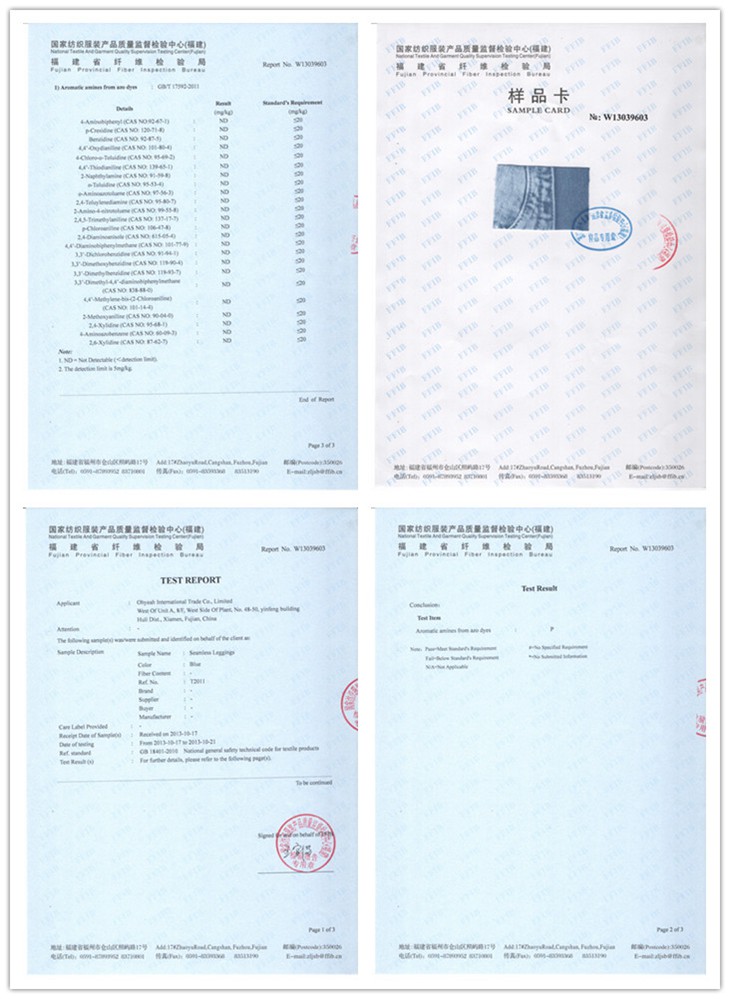 QC Report-2014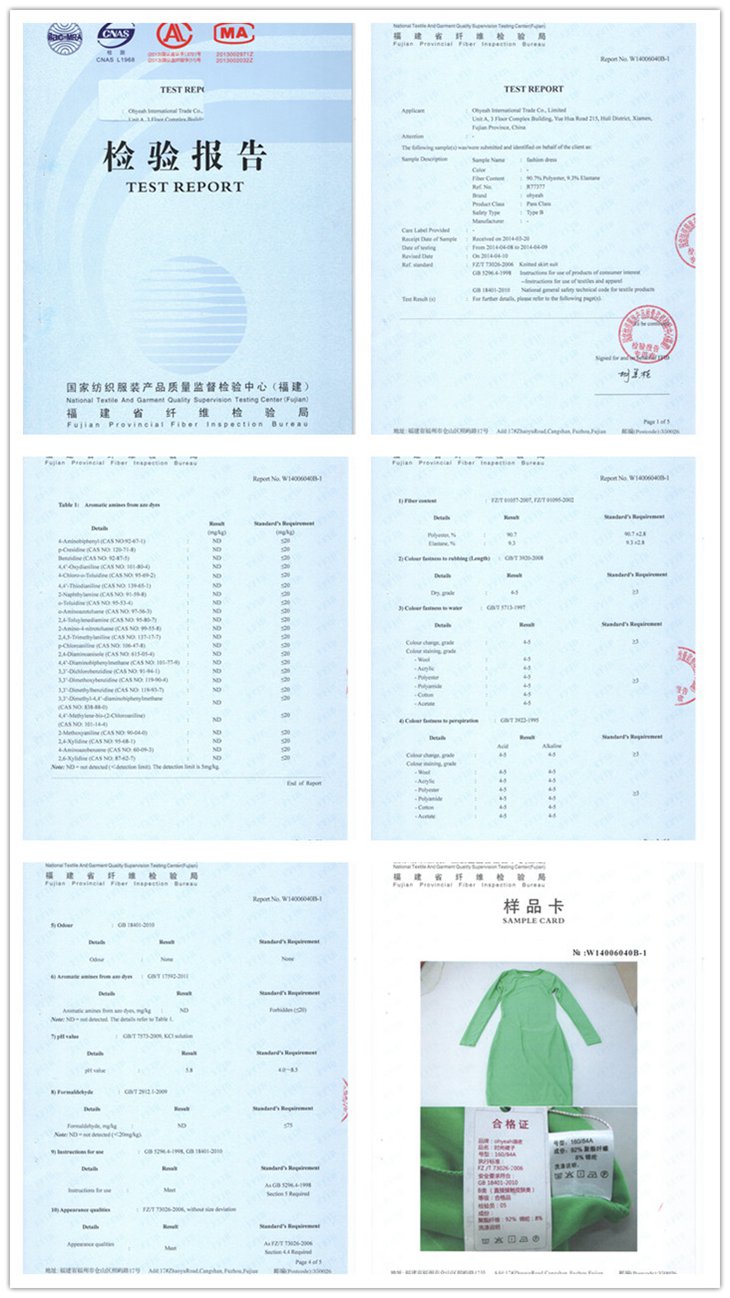 Business License & Tax Registration Certificate